One of Polypore's core values is zero harm: to our employees, our communities and the environment.
Polypore is committed to protecting the safety and health of our employees and the environment in the communities in which we live and operate. Polypore's Corporate Environmental, Safety and Health (ESH) Management System utilizes a "plan-do-check-act" cycle and is in compliance with, and has been audited to, ISO 14001 and OHSAS 18001 standards. In addition, we operate a robust ESH Governance Process which includes self-assessment and independent assessment of operations to assure compliance, and to drive accountability for continuous improvement and Zero Harm.
We take enormous pride in our excellent safety record as well as our record with regard to environmental protection. All of our employees around the world are committed to this effort and we do everything we can to ensure compliance in everything we do.
To underscore and strengthen these commitments, organizations working for Polypore International and its subsidiaries, Celgard, LLC, and Daramic, LLC who are registered as suppliers in Avetta Connect will now be required to register their workers and maintain their compliance in the online Polypore Worker Management System.
The system is managed on behalf of Polypore by Avetta, providing a world-leading worker competency management platform where organizations manage the compliance, qualifications, and training of their workers.
To register your workers in the Worker Management System, your organisation must first be a registered supplier with Avetta Connect.
HOW DOES THE SYSTEM WORK?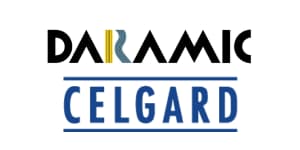 Contractor workers will be registered by their employer in the Polypore Worker Management System.
The process is completed in steps in an online portal:
Create a business account in the Worker Management System
Create profiles for your employees who work for Polypore
Select the role/s they perform for Polypore
Upload their qualifications and competencies (licences, insurances)
Book online inductions which they complete before attending site
This information is verified by safety specialists. Compliant and inducted workers are issued with access ID cards linked to their online profile – their passport to access Polypore sites.
Avetta
Avetta company which connects a competent workforce and manages the Worker Management System on behalf of Polypore.

Learn more about Avetta.